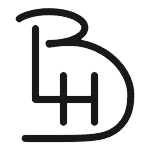 Pour l'artiste, le PIC est l'élément symbolique permettant une reconnexion émotionnelle de l'homme à la nature et à sa nature animale profonde.
C'est la raison pour laquelle LHB a décidé de le faire sortir de la toile, de l'individualiser et de le proposer comme une œuvre d'art : la Sculpture Pic.
Elle est considérée par l'artiste comme un talisman permettant de vivre en harmonie avec la nature.
Chaque sculpture PIC est réalisée à la main, signée et numérotée de 1 à 30.
Chaque sculpture est présentée sur un socle en plexiglass.
The peak is the element that allows this emotional reconnection of humanity with the natural world and its deep animal nature.
This is the reason why, LHB decided to take it off the canvas, to individualize it and to present it as a work of art: the Peak Sculpture. It is considered by the artist as a talisman for living in harmony with nature.
Each Peak sculpture is handmade, signed and numbered from 1 to 30. Each sculpture is presented on a plexi base.
Série de 30 sculptures PIC par couleur.
Hauteur : 20cm – Diamètre : 16cm
Dimensions socle : 23cm x 23cm. Épaisseur socle : 5cm
Couleurs : bleu ocean, jaune, or, orange, rose, vert, rouge et turquoise
Composition : résine de synthèse avec peinture et vernis
Serie of 30 Peak sculptures by color.
Height: 20cm – Diameter: 16cm
Base dimensions: 23cm x 23cm. Base thickness: 5cm
Colors: ocean blue, yellow, gold, orange, pink, green, red and turquoise
Composition: synthetic resin with paint and varnish