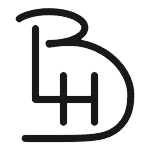 Par la fascination que les animaux exercent sur elle, c'est sans aucun doute son thème de prédilection. Partir à la rencontre de l'incroyable faune de notre planète est un voyage artistique que nous propose Laure à travers ses tableaux.
Sa palette, haute en couleurs et en diversité, fait ainsi côtoyer les félins – tigre, guépard, léopard et panthère – avec le rhinocéros, l'éléphant, l'abeille et le singe, mais aussi le perroquet et le lion, le chien et les chevaux… Ce qui interroge le plus le spectateur réside dans la force des regards de ses animaux qui portent en eux une immense humanité.
Because of the fascination that animals exert on her, this is undoubtedly her favorite theme. Through her paintings, LHB offers an artistic journey to meet the incredible fauna of our planet. Her palette, colorful and diverse, brings together felines – tiger, cheetah, leopard and panther – with rhinoceros, elephant, bee and monkey, but also parrot and lion, dog and horses … What questions the most is the humanity carried in the strength of the gaze of the animals.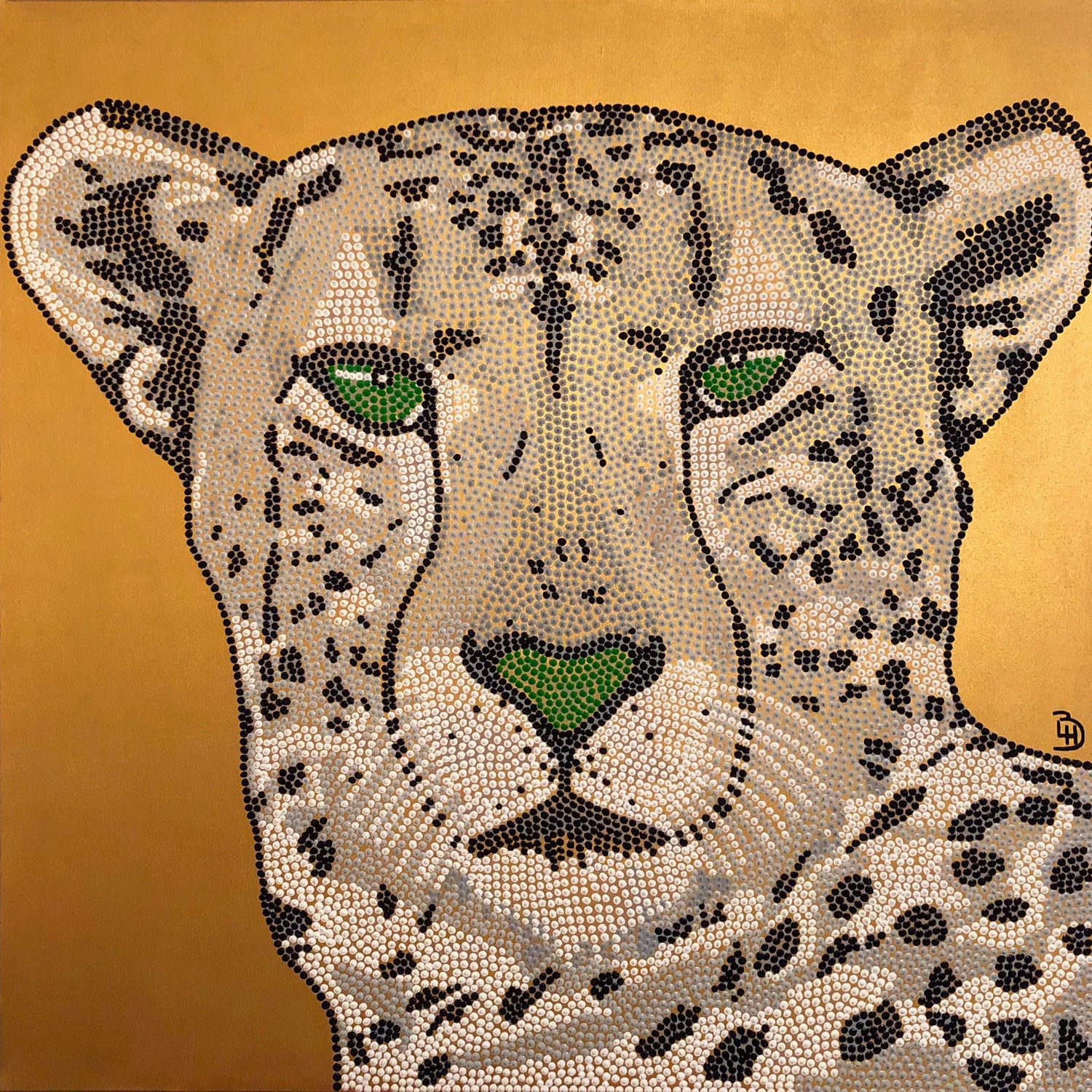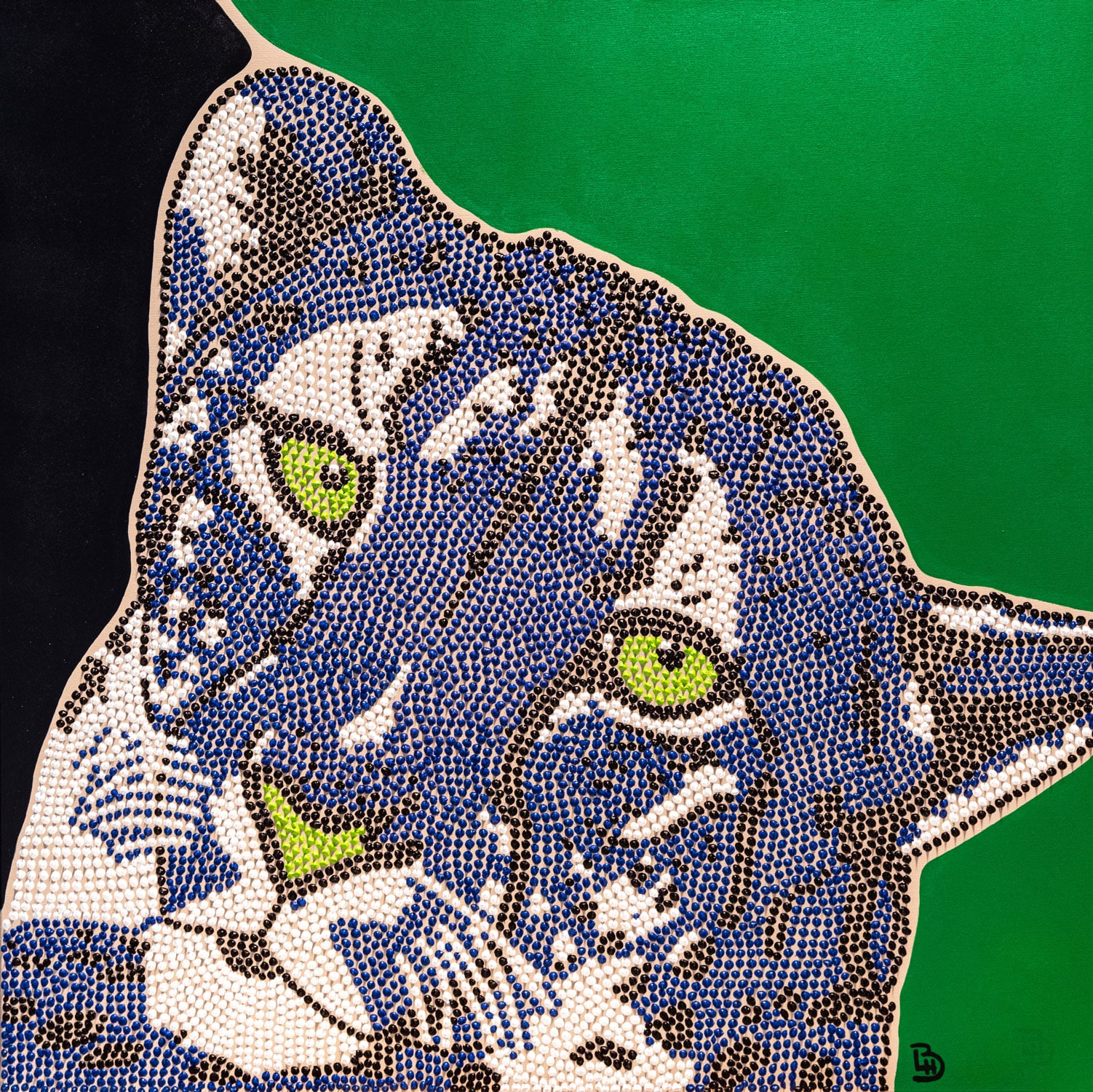 Reflective Cheetah
80x80cm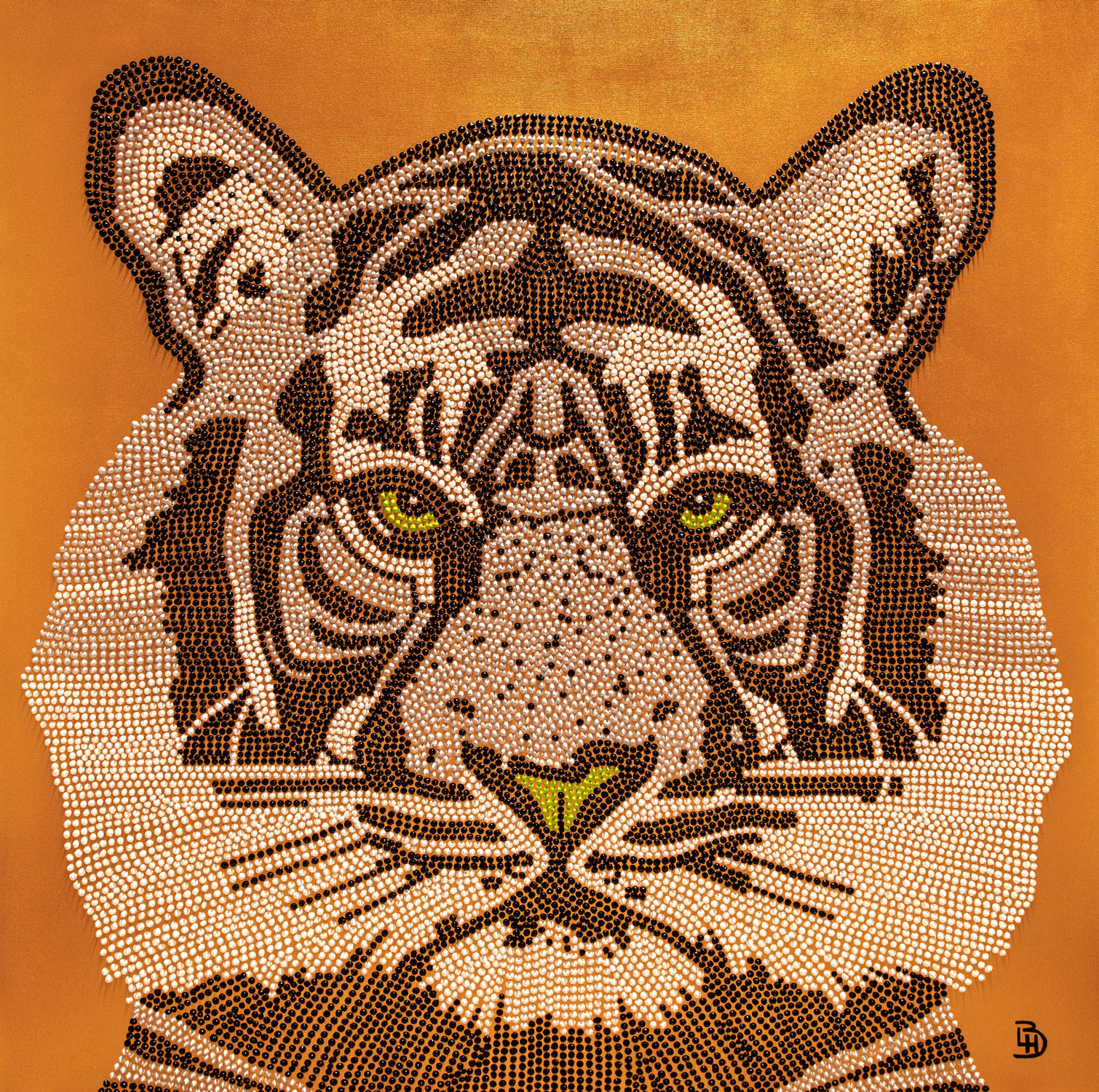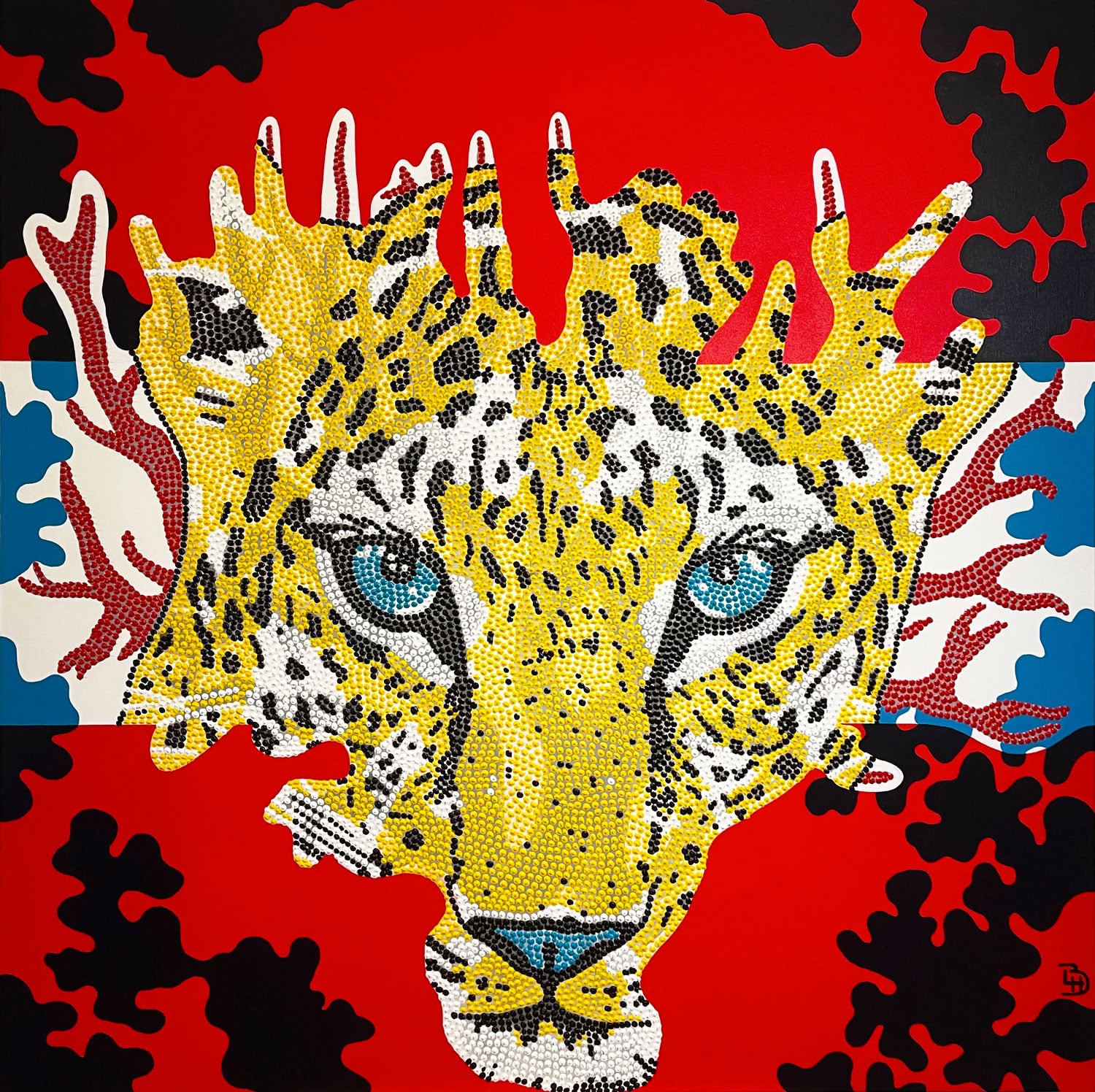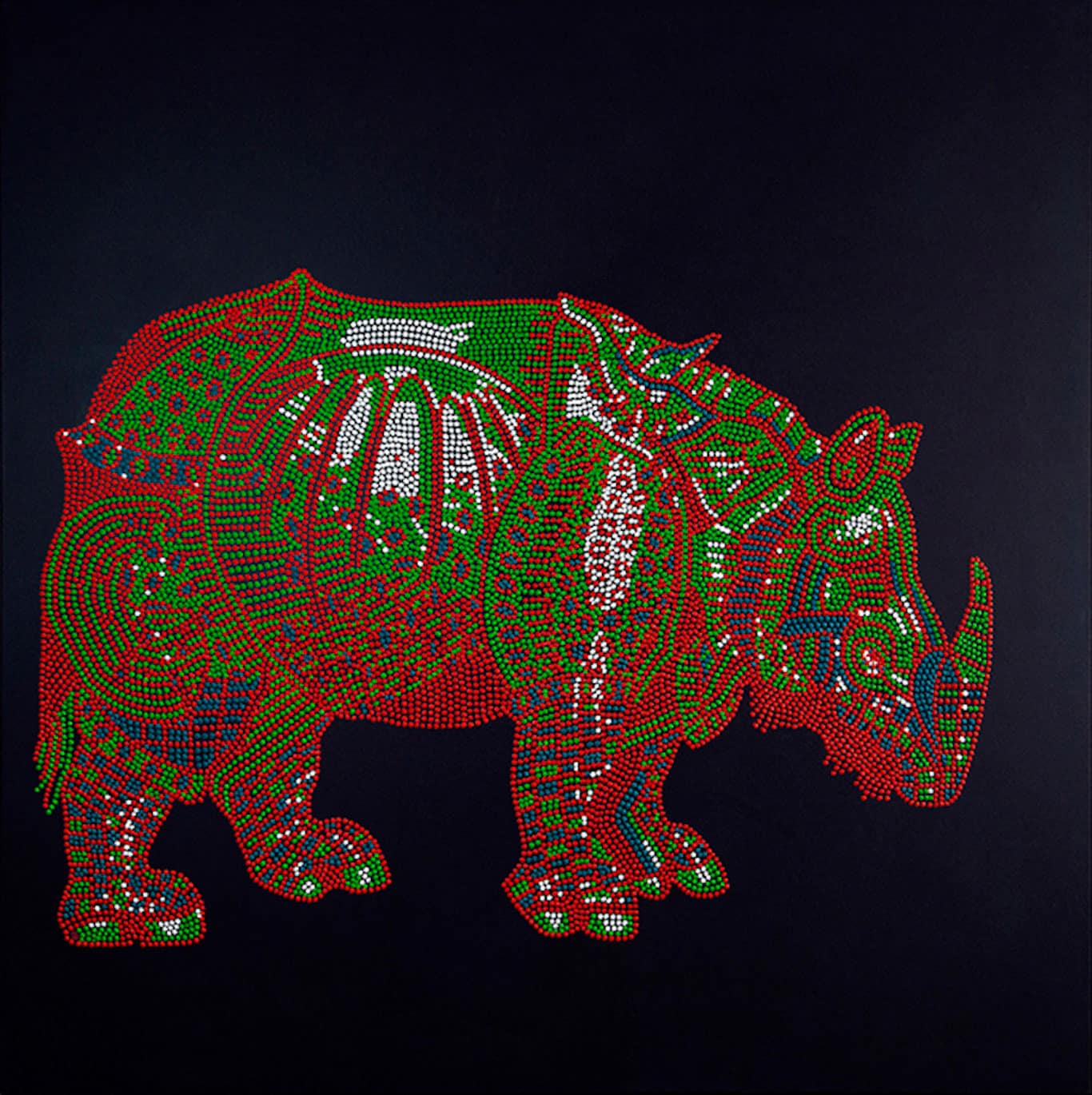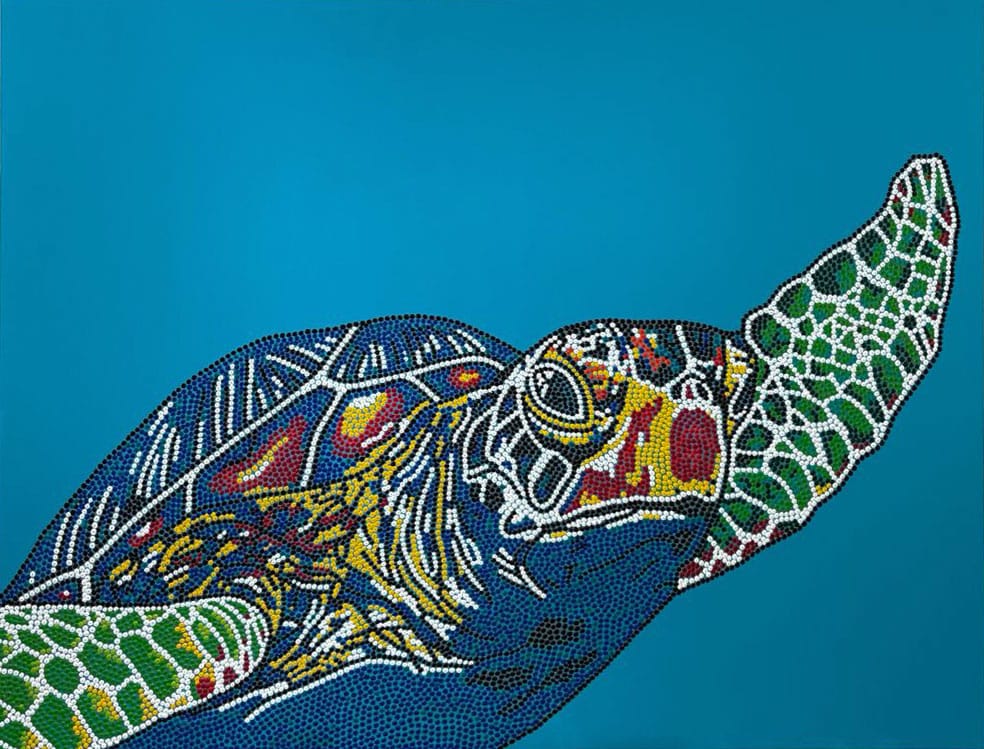 Elegant Turtle Flight
116x89cm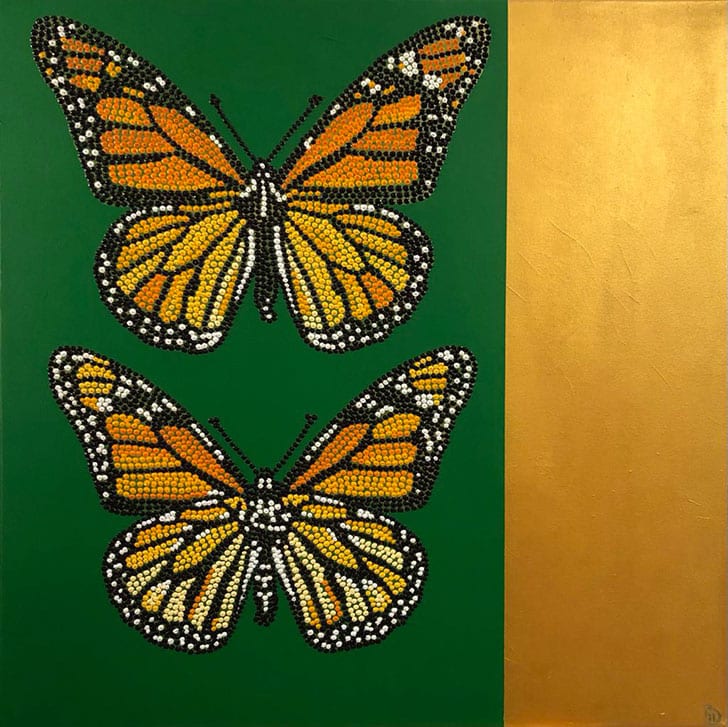 Just the Two of Us
80x80cm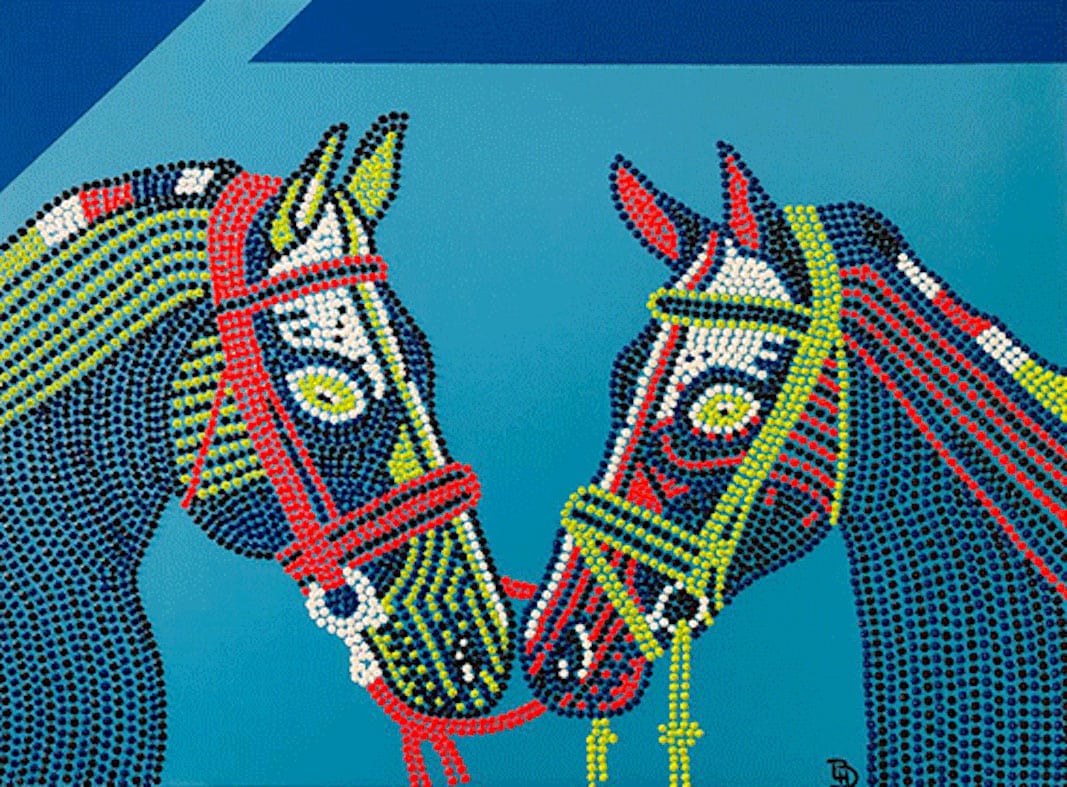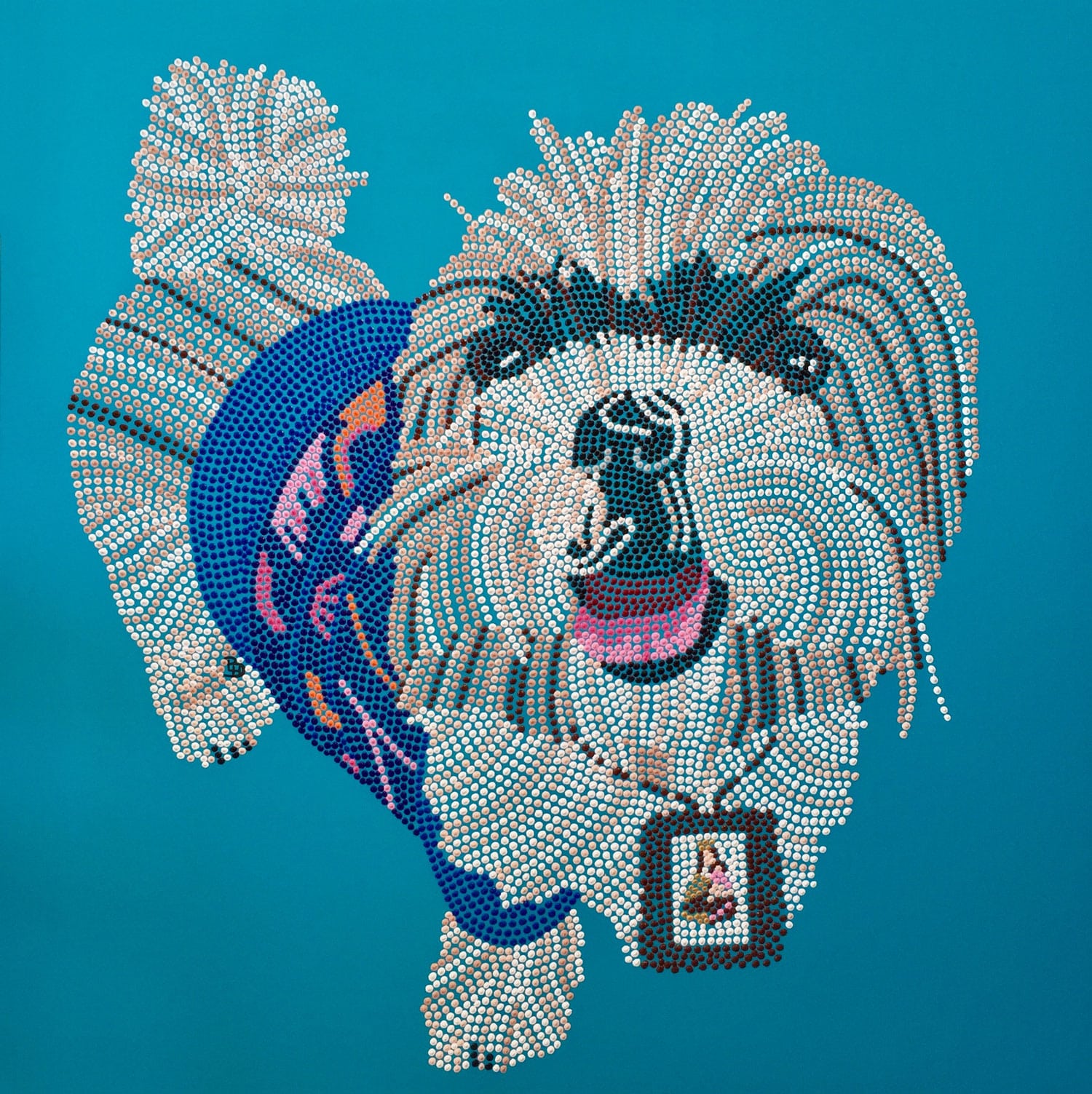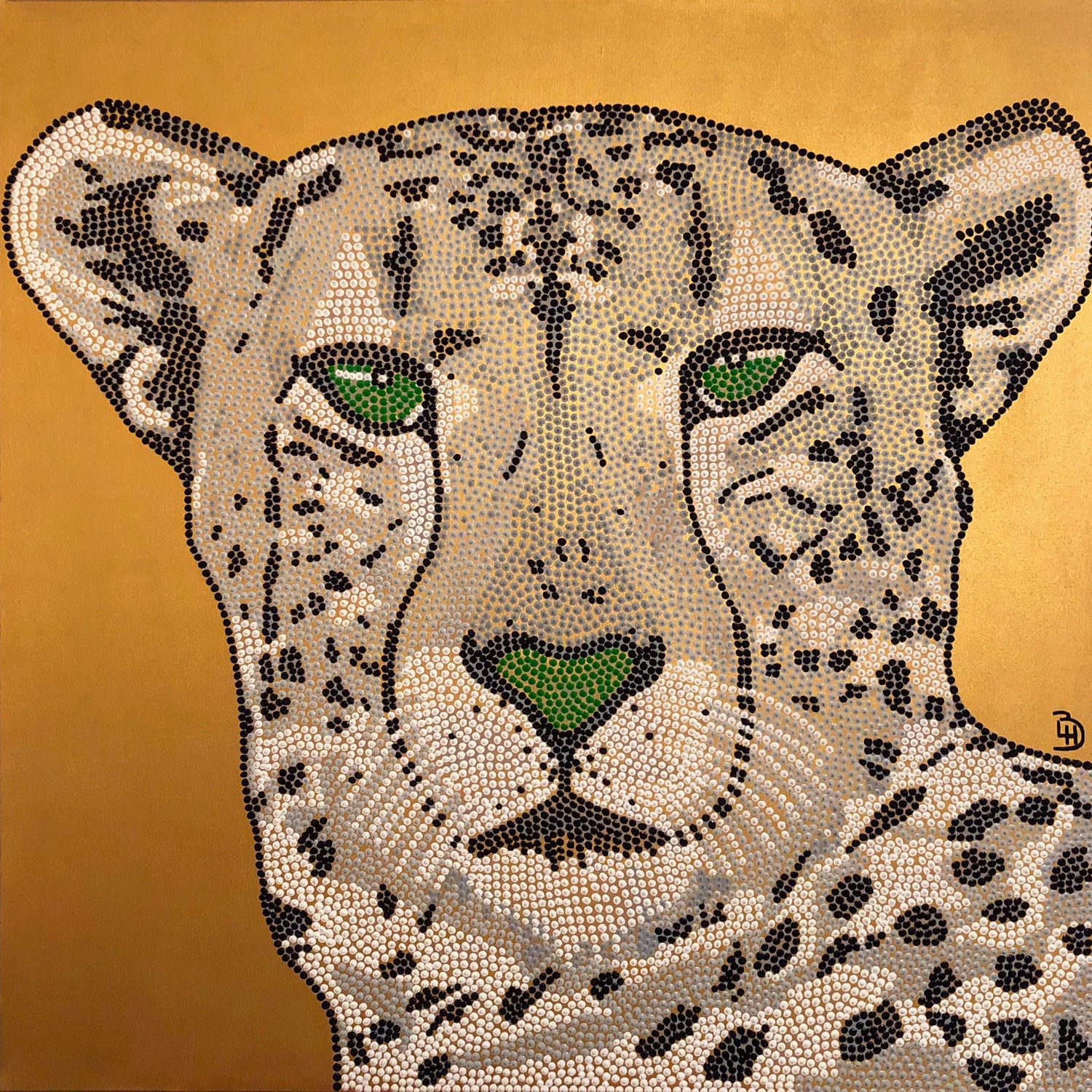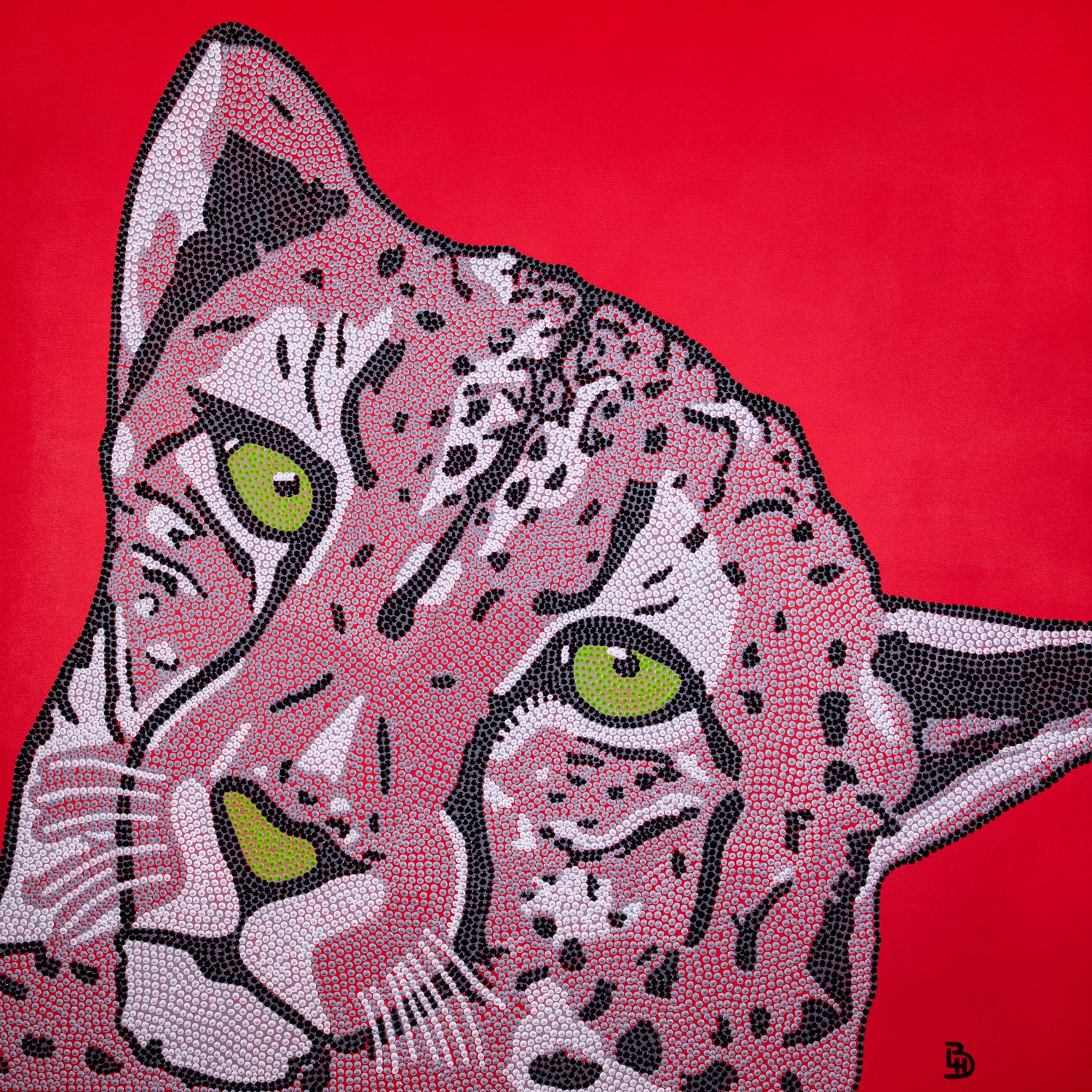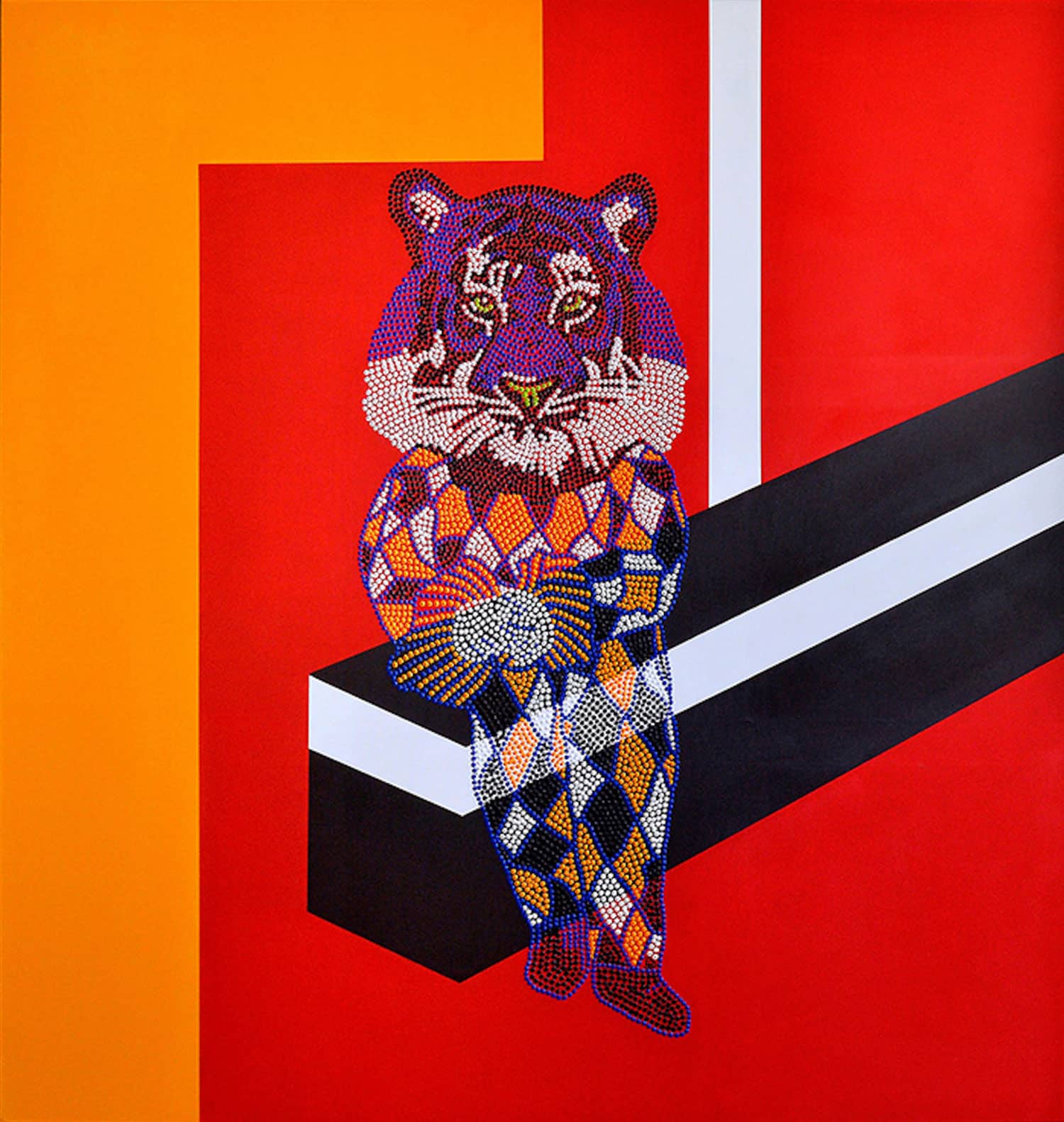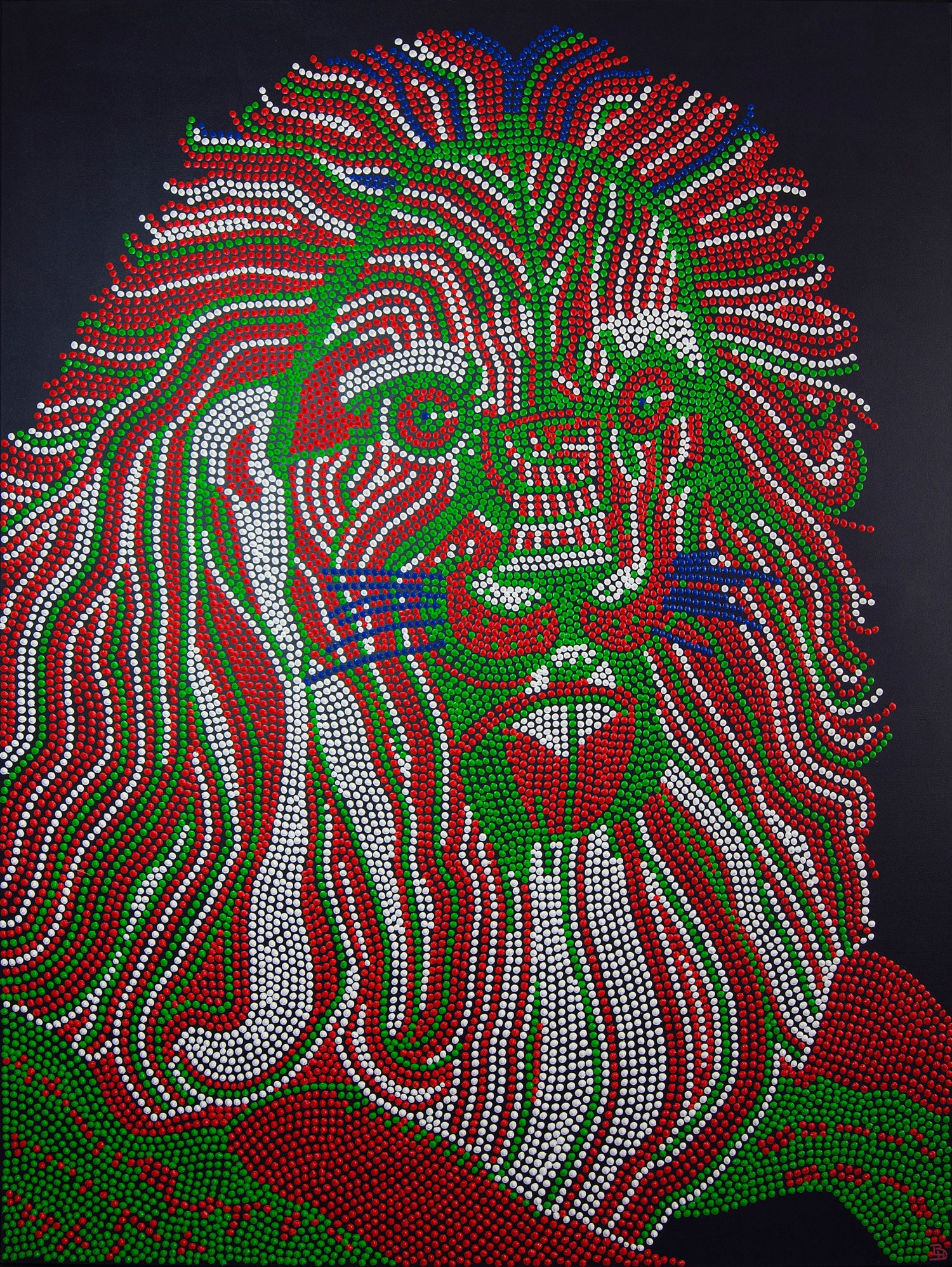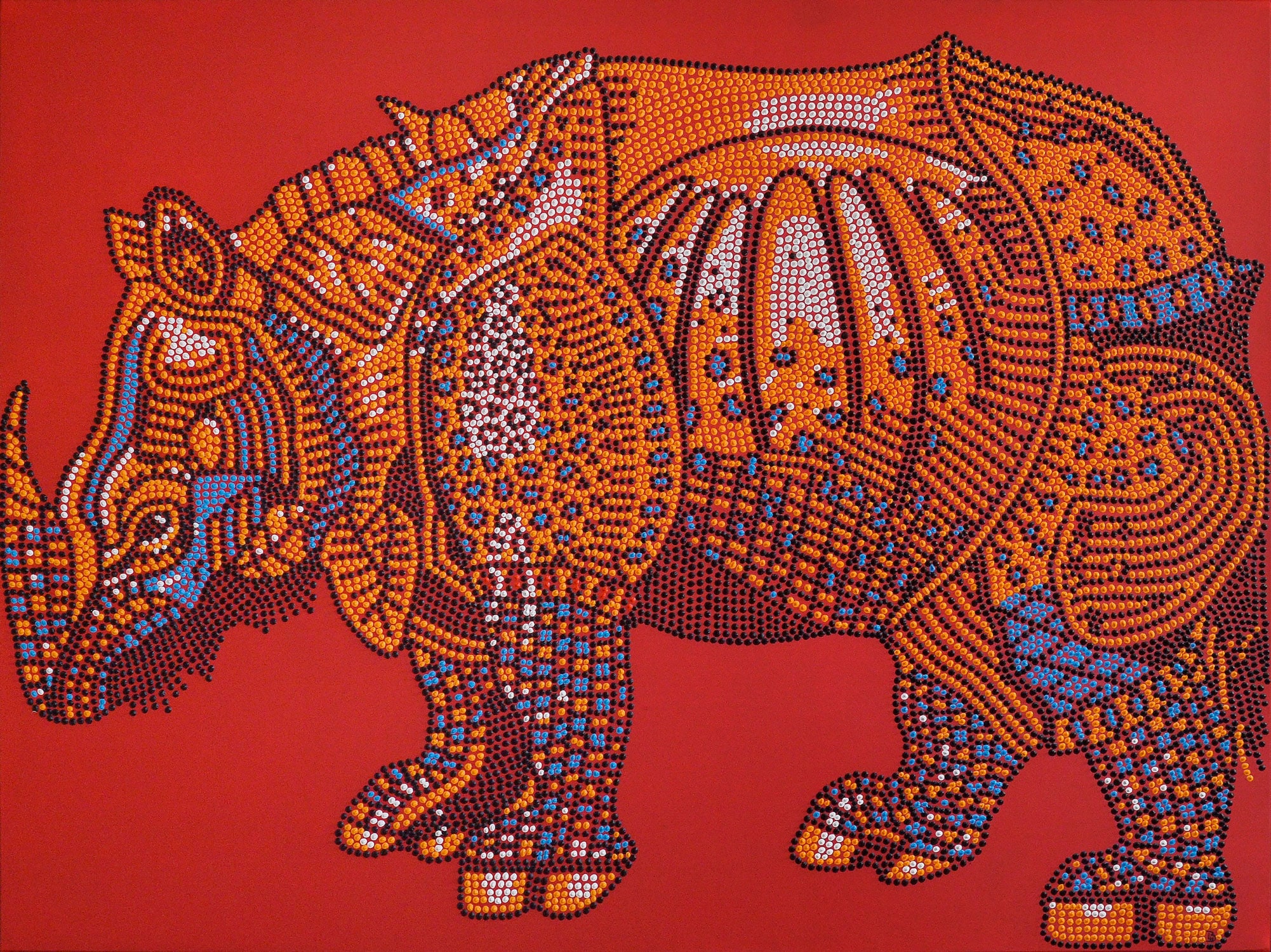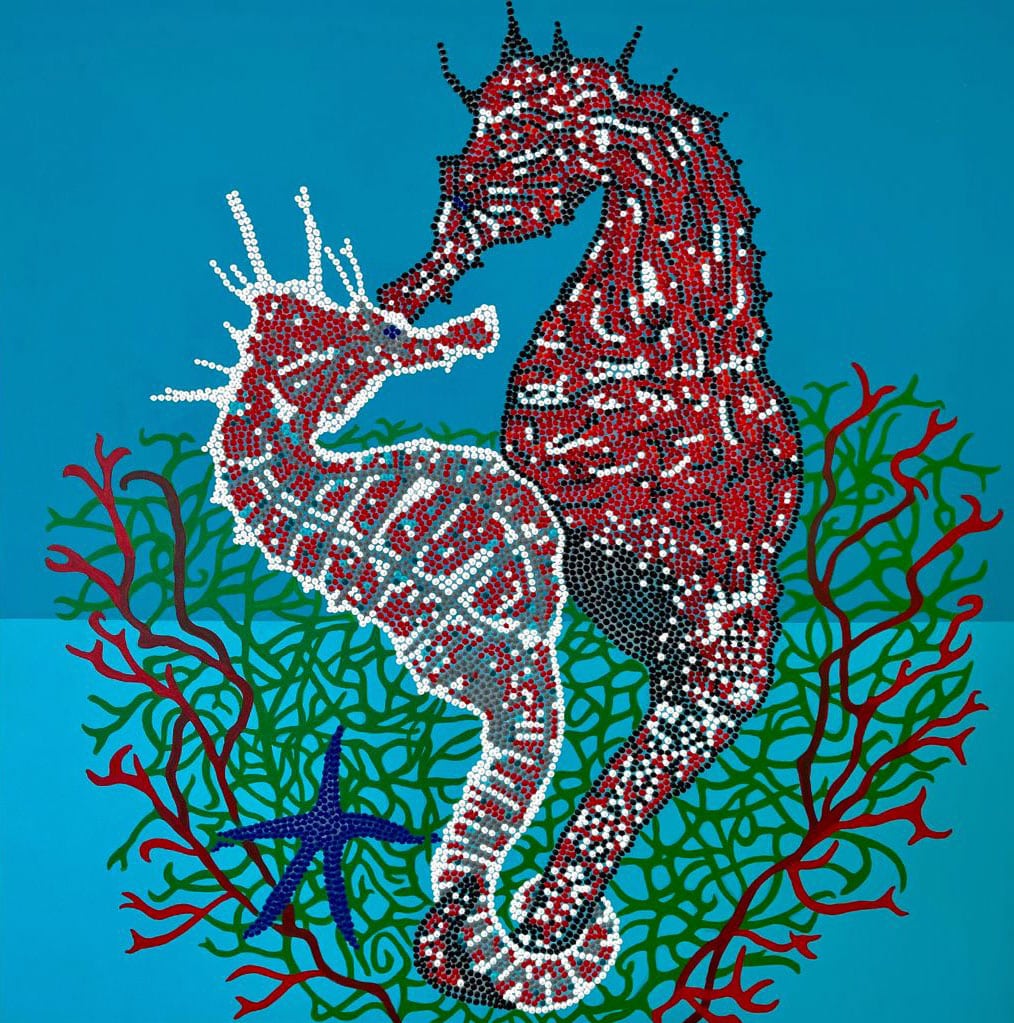 Dance of Love – Sea Horse
100x100cm